Want to make telecommuting part of your company's culture?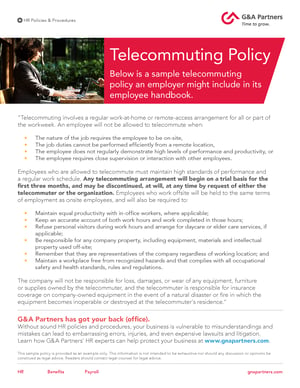 Flexible work arrangements - telecommuting, compressed workweeks and job-sharing - have become increasingly popular as employees struggle to maintain a sense of work-life balance.
Download G&A Partners' Telecommuting Policy for an example of what your organization might want to include in its own policy.